Call of Cthulhu Supplement Nameless Horrors To Release Worldwide March 8th
Posted by Michael O'Brien on 22nd Feb 2023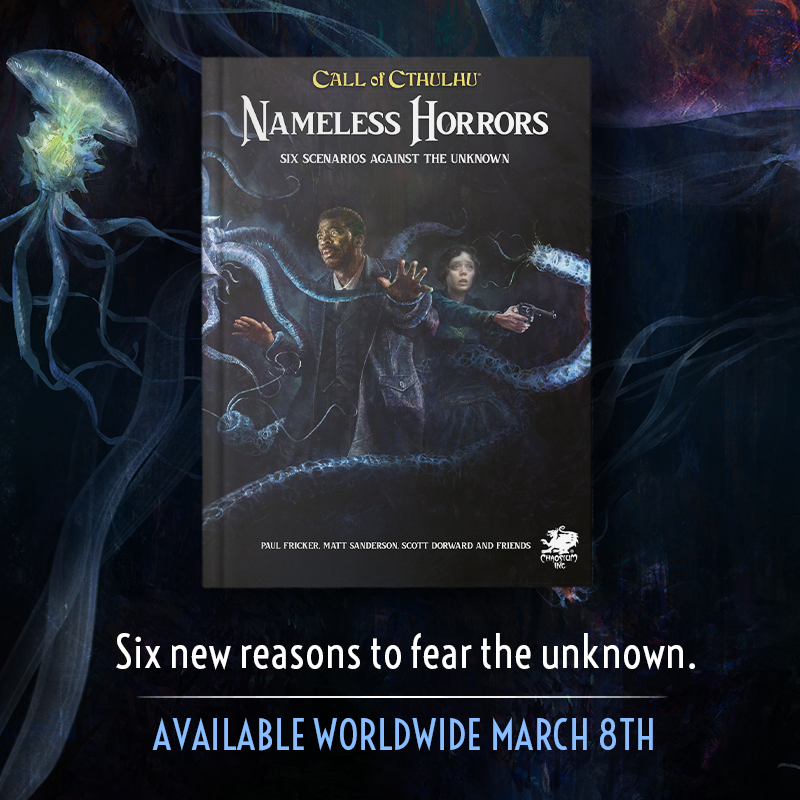 Nameless Horrors is the latest supplement for the award-winning tabletop horror game Call of Cthulhu, and releases worldwide on March 8th. The book features six scenarios across time, each showcasing a brand new aspect of the ever-building Cthulhu Mythos.
Unlike many Call of Cthulhu supplements, the denizens of Nameless Horrors are bespoke entities meant to keep even the most seasoned of Investigators on their toes—the creatures that haunt these scenarios are indeed of the Mythos, but you won't have encountered them before!
The scenarios in Nameless Horrors take investigators from the signature setting of 1920s New England, all the way to Paris of the 1890s, and modern-day Britain.
This book presents a toolkit of scenarios for Call of Cthulhu Keepers to insert into campaigns, add to their one-shot repertoire, or use as a source of inspiration for an entirely new slew of adventures across various times and locations.
Nameless Horrors was previously published in softcover in the very early days of the current edition of Call of Cthulhu, and has since gone out of print. This updated edition contains updated layout, brand new art, and is presented in hardcover for the first time.