Call of Cthulhu Classic Update: Backer Shipments 99% done!
Posted by Michael O'Brien on 20th Jul 2022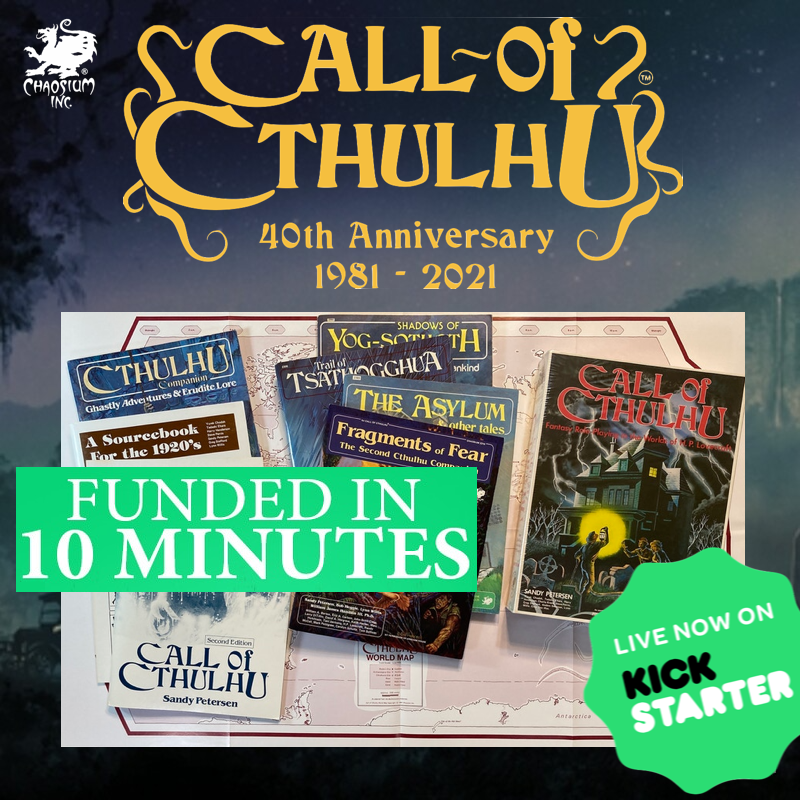 Almost one year ago our Call of Cthulhu Classic Kickstarter funded on July 24th. We were thrilled that 5718 Backers joined us to bring back the Classic Call of Cthulhu boxed sets from the early 1980s.
As of today we have but a handful of backers yet to provide us with their shipping address or updated payment details; thus, we are in the final stages of wrapping up this Kickstarter!
In our latest backer update we have details on what to do if you have issues updating or accessing Backerkit, or if your shipment has not arrived, or arrived damaged or with something missing.
And if you weren't a backer and would like a copy, very soon we'll be announcing the date we'll be selling the remaining copies via Chaosium.com.