Becca Scott and The Calyx are back with a new season of 'The Sorority of the Unordinary' Call of Cthulhu actual play
Posted by Michael O'Brien on 5th Oct 2021
Becca Scott and The Calyx return this week with new Call of Cthulhu actual play!
Catch "The Sorority of the Unordinary!"as the next chapter premieres on Twitch at 5PM Pacific / 8pm Eastern on Tuesday October 5th!
With Becca Scott as Keeper, and Investigators Gina DeVivo, Paul Deeming, and Chaosium's own Bridgett Jeffries.
Reintroduce yourself to the Sorority here: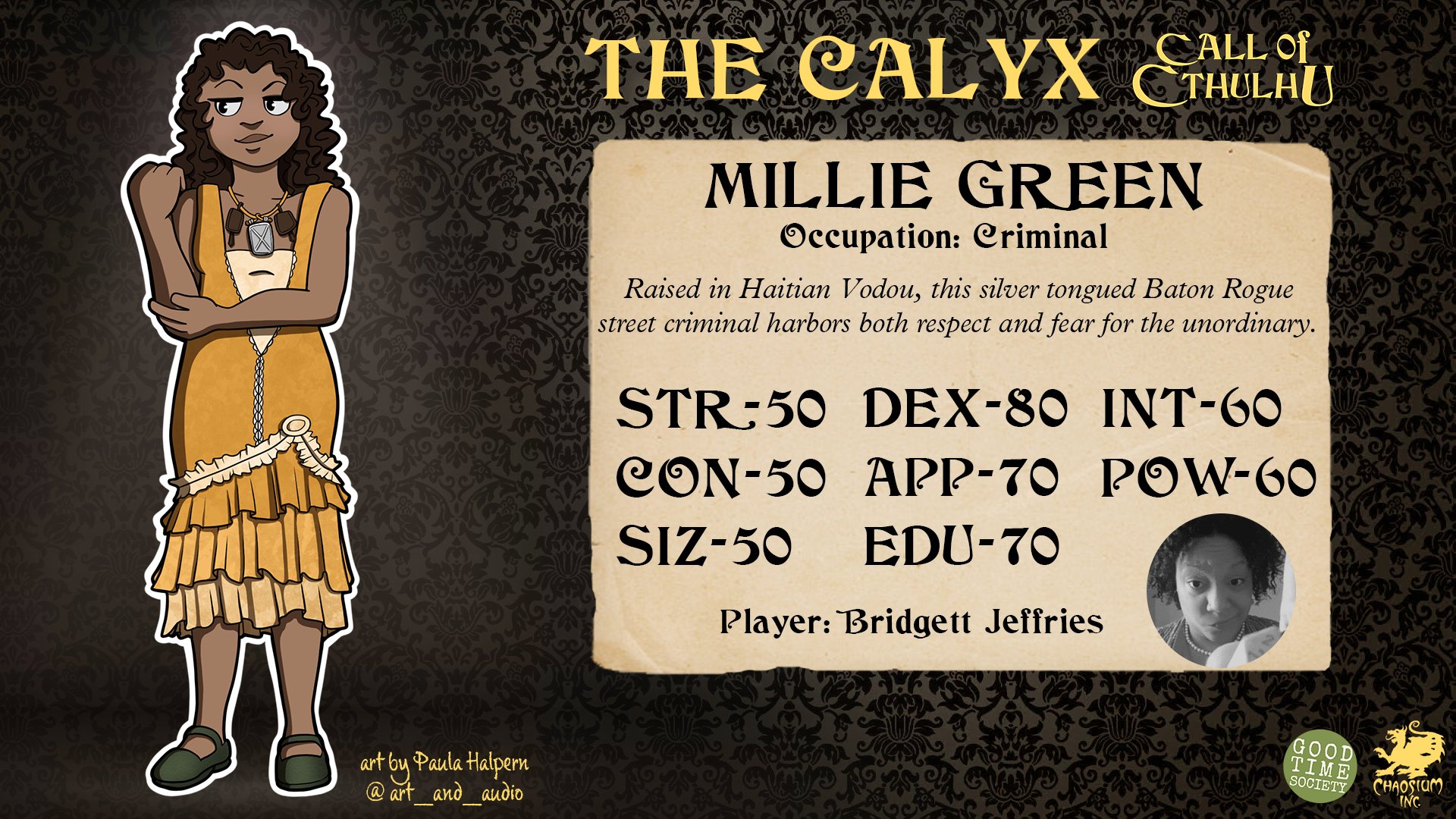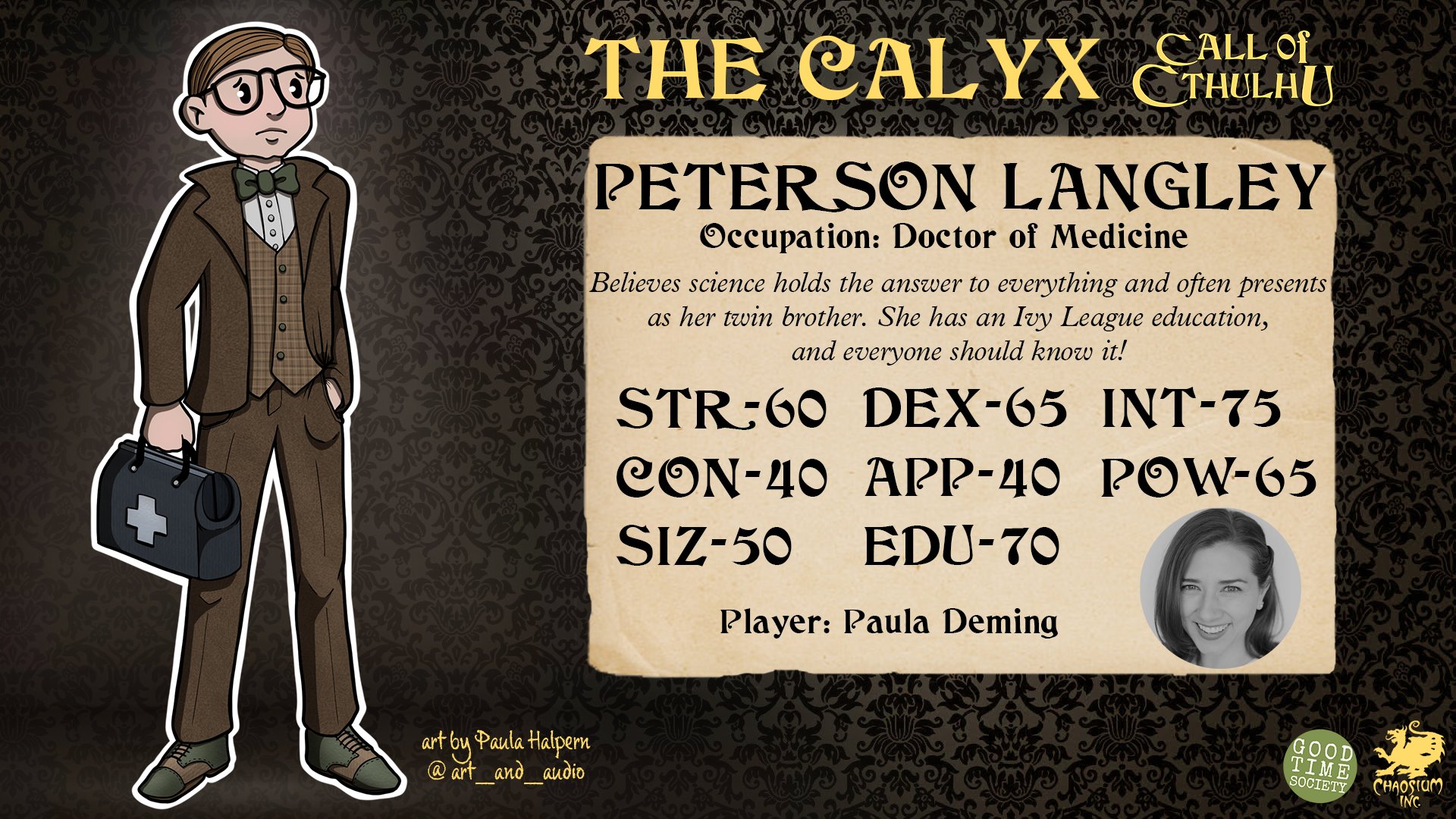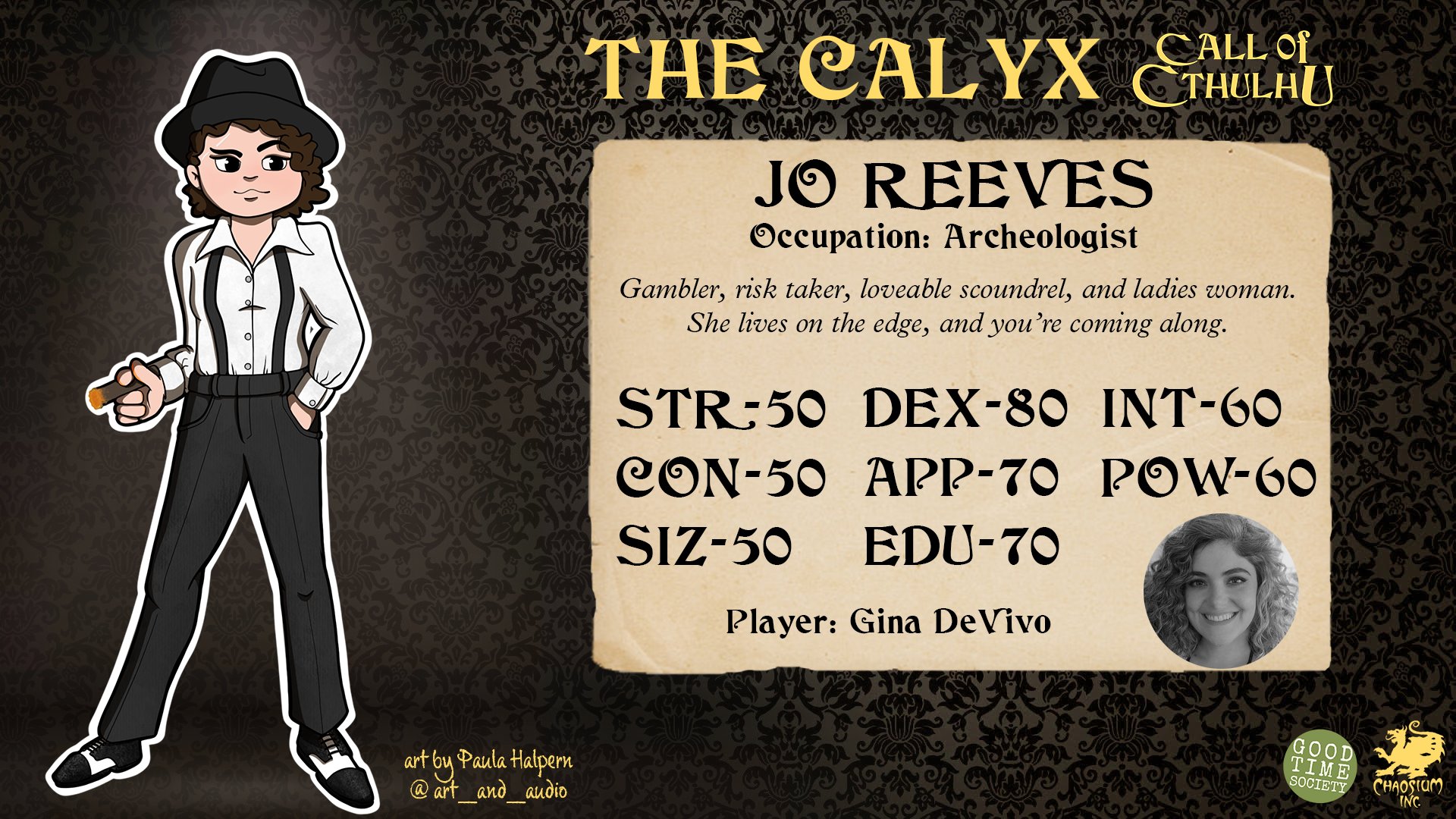 This wonderful character art is by @art_and_audio!