Acquisitions Inc presents Call of Cthulhu at PAX Aus; now on YouTube
Posted by Michael O'Brien on 8th Nov 2019
Cthulhu called, and they answered! Acquisitions Incorporated undertook their most eldritch adventure yet at PAX Aus on October 12, playing Call of Cthulhu in front of sold-out audience of more than 1500 cultists in the main theatre.
With Broodhollow creator Kris Straub in the Keeper's chair, you can now watch Acq Inc's Jerry Holkins, Arnie Niecamp, Anna Prosser, and Ryan Hartman descend into madness in an original adventure of Kris's devise on YouTube or listen on Podbay.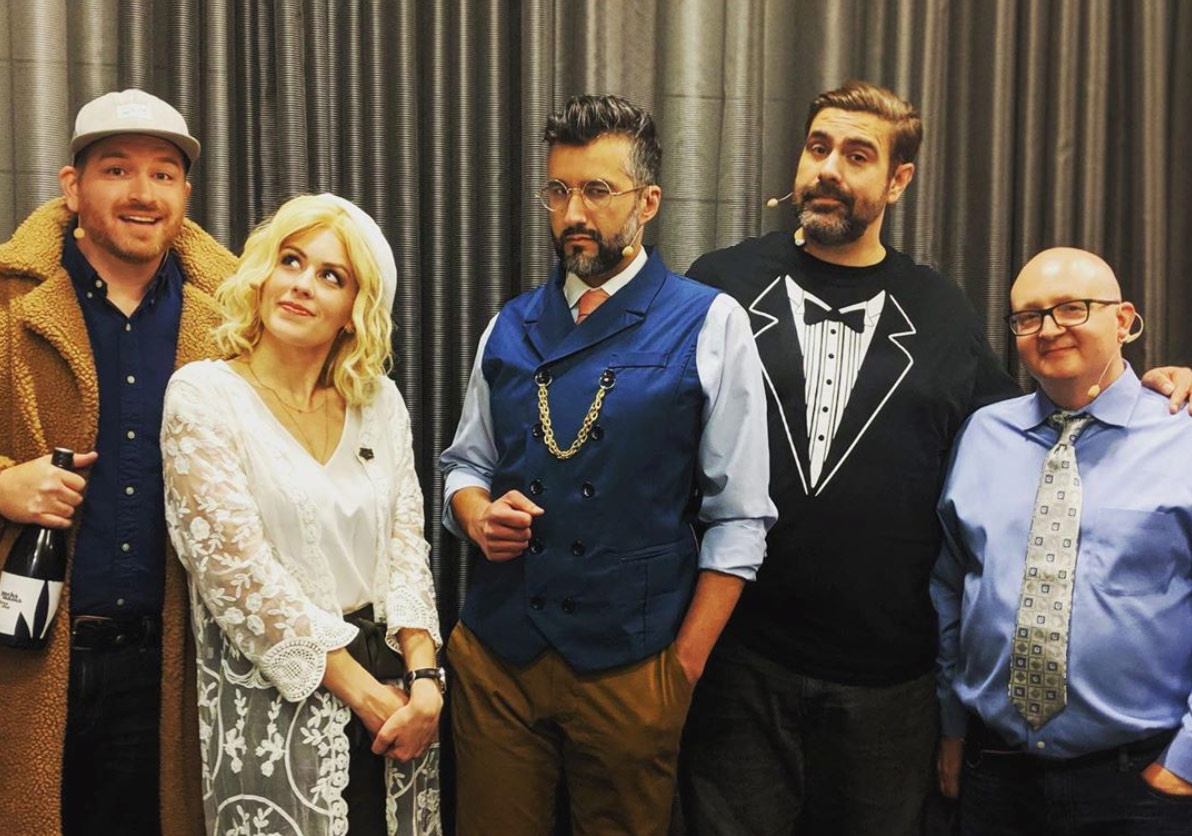 (For more about the creation of the adventure, including a Mythos monster - the disturbing "Threnodite" - of his own devise, see Kris's write-up about the creative process at his Patreon page.)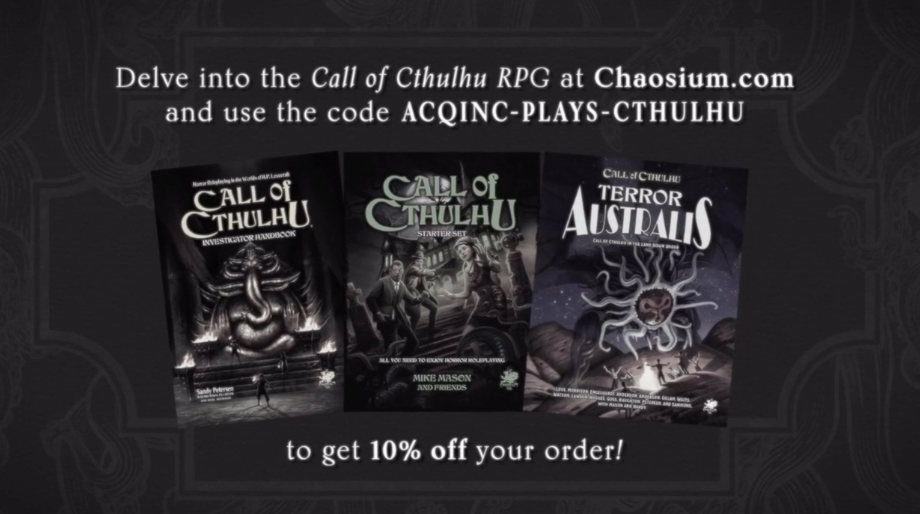 Delve into the Call of Cthulhu RPG at Chaosium.com and use the code to get 10% off your order!
Code: ACQINC-PLAYS-CTHULHU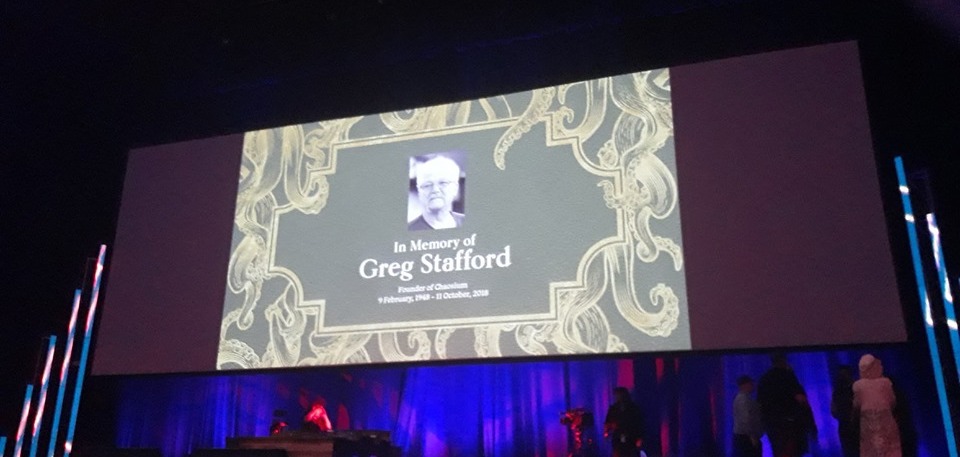 The Acq Inc crew are all gamers, and had seen our commemorations earlier in the week, and wanted to show their respect and honour for Greg too. #weareallus