A Call of Cthulhu launch event for H.P. Lovecraft's Dagon for Beginning Readers
Posted by Michael O'Brien on 15th Feb 2019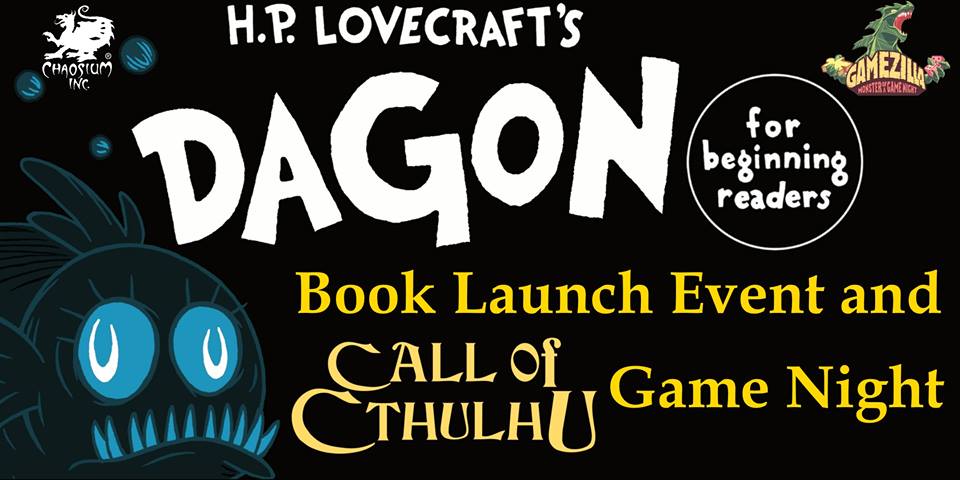 To celebrate the release of H.P. Lovecraft's Dagon for Beginning Readers we're having a Call of Cthulhu Game Night, in association with Gamezilla RPG Night!
When: Sunday March 3rd, 6PM-10PM
Where: Izakaya Chuji Japanese Restaurant, 165 Lonsdale St, Melbourne 3000.
Come along and meet the author/artist himself, R.J. Ivankovic. Win a signed copy of the book!
We'll also be debuting some brand new Call of Cthulhu one-shots from Chaosium's Chaos Library. Come and play Call of Cthulhu, with amazing Japanese food, and mark the launch of this new title, by the "genius poet-artist" creator of H.P. Lovecraft's The Call of Cthulhu for Beginning Readers.
We'd love to see you there!
Reserve your place at Eventbrite.
What does my AUD$5.65 ticket price cover?
Your ticket includes the usual $2 entry fee for all Gamezilla meetups. $3 will cover your small gift from Chaosium Inc, along with the cost of printing materials. The remainder is Eventbrite's booking fees.
Table service is available to your game and the restaurant is fully licensed, with a great range of drinks and sake, including local Melbourne craft beer from our friends at Kaiju Beer.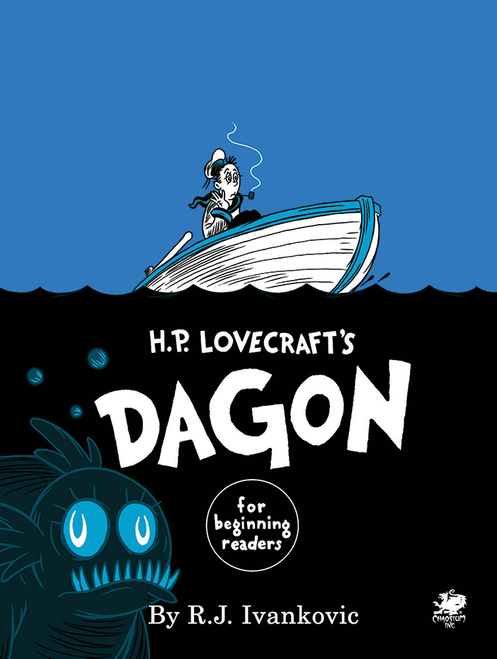 Gamezilla is a regular board games meetup at one of Melbourne's oldest Japanese restaurants, Izakaya Chuji.
Gamezilla is sponsored by Campaign Coins, makers of fine metal coins for gaming.
www.campaigncoins.com

And Kaiju Beer, monstrously good beers brewed in Melbourne!
www.kaijubeer.com.au
H.P. Lovecraft's Dagon for Beginning Readers and H.P. Lovecraft's The Call of Cthulhu for Beginning Readers are both available from Chaosium.com, and distributed to game and book stores across Australia and New Zealand by Aetherworks.
Call of Cthulhu Game Night at HPLHS Headquarters
And if you can't make it to Melbourne, Australia, our friends at the H.P. Lovecraft Historical Society are having a Call of Cthulhu Game Night at their HQ in Glendale, CA:
Join Keeper of the Arcane Lore Sean Branney for another evening of tabletop RPG gaming at HPLHS Headquarters in Glendale, California on Thursday, February 21 at 7pm.
The good folks over at Chaosium have given us a sneak preview of a new scenario they're getting ready to publish and we thought we'd take it out for a test drive. No previous experience with Call of Cthulhu™ is necessary.