Unnatural Selections: Recent Chaosium Reviews of Note #1
Posted by Michael O'Brien on 11th Feb 2018
'Unnatural Selections' is what will become a regular round up of notable Chaosium reviews worth a look...
A self-confessed cattle rustler (or at least unwitting accomplice to cow stealing) reviews our Reiner Knizia family game Khan of Khans; meanwhile, Dreams & Nightmares explains how you can become the world's greatest uncle/aunt/friend.
Tabletop Gaming Magazine (UK) calls Call of Cthulhu a "stone cold classic", and Games Vs Play comes up with 5 reasons why Call of Cthulhu is actually one of the best historical RPGs around. Reckoning of the Dead reviews two of these new historical settings: Down Darker Trials (Old West) and Reign of Terror (French Revolution).
Lastly, George RR Martin of Games of Thrones fame pops up in a video interview with Sandy Petersen to lament that Call of Cthulhu "almost destroyed my life and career". We think he means that as a compliment.
Click on the links for the full reviews: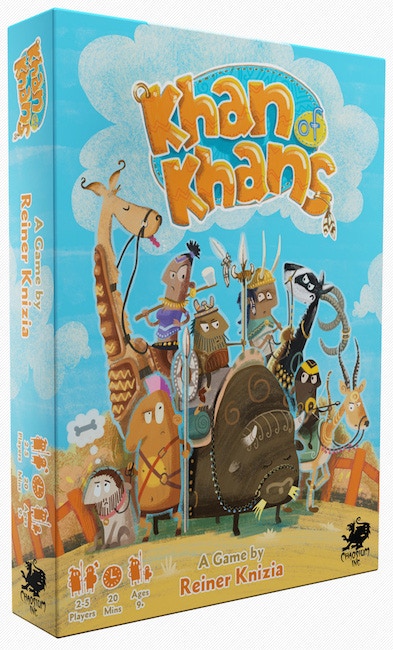 "For a quick, family style game, this is fantastic. …it packs into a box about the size of a hardback book, so it can easily be stuffed in a backpack or other bag and taken on travel. It doesn't take long to learn, and whether you with children or strangers at a convention, Khan of Khans is easily something you can break out for 30 minutes of entertainment…
Do I Recommend? Yes! Emphatically, yes."
—MWStephens.com
ORDER KHAN OF KHANS HERE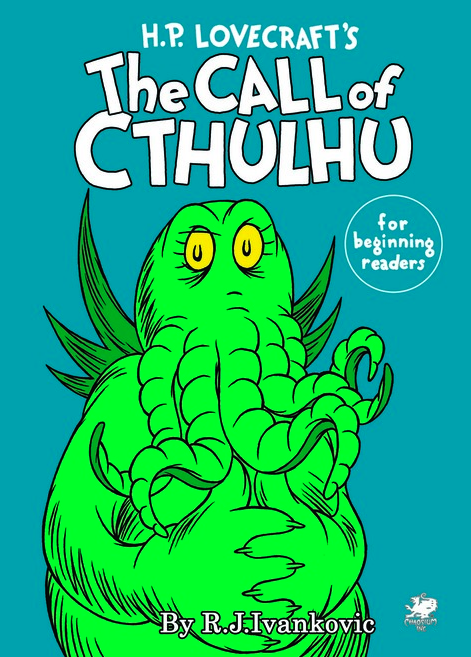 "If you like weird fiction and have read The Call of Cthulhu, you owe it to yourself to buy this book. And if you know a child into the weird, scary, and peculiar, you will be the world's greatest uncle/aunt/friend if you buy them this book."
—Dreams & Nightmares magazine.
ORDER CALL OF CTHULHU FOR BEGINNING READERS HERE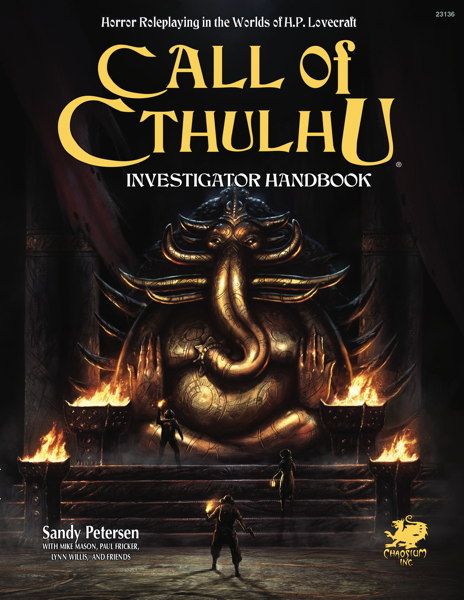 "The ultimate horror RPG, Call of Cthulhu is a stone-cold classic of the tabletop."
—Tabletop Gaming Magazine (UK)
"Call of Cthulhu has been called "one of the best roleplaying games of all time" (Geek & Sundry). But something that's overlooked about this classic horror RPG… is that it's also one of the most versatile and well-researched historical RPGs around... I mean honestly, you can now play CoC in more time periods than your average season of Dr Who. "
—Games Vs Play
ORDER CALL OF CTHULHU RPG HERE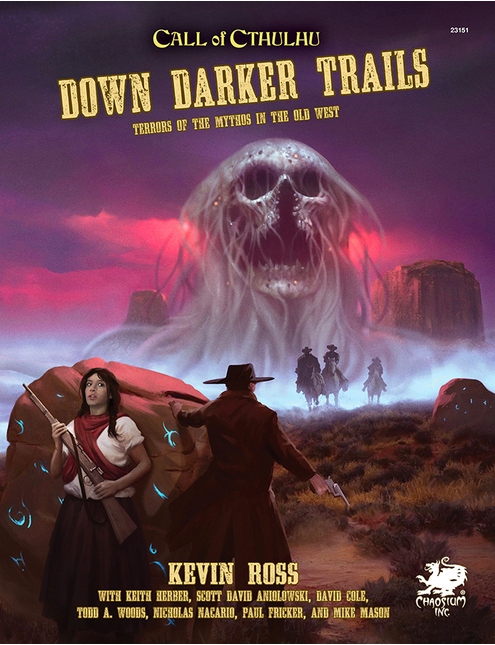 "Does Down Darker Trails succeed in offering background material, locations, non-player characters, Mythos creatures, story ideas, and enough tone, mood, and flavor for a complete Western setting? The answer is yes, unequivocally."
—Reckoning of the Dead.
ORDER DOWN DARKER TRAILS HERE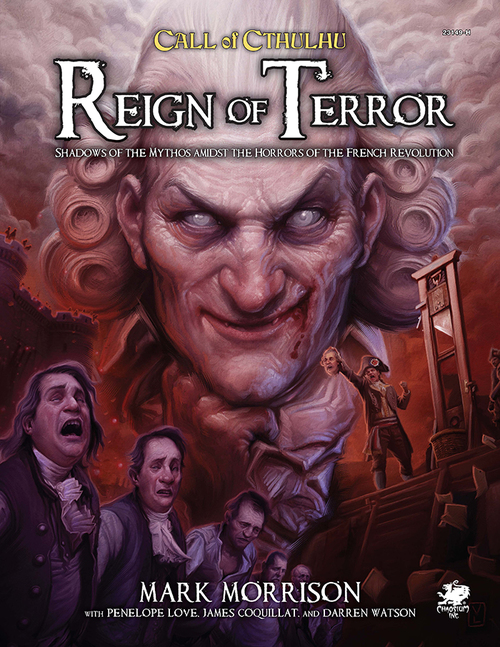 "Morrison's love for this work shines through, and a reader easily recognizes the care and painstaking attention he and his team spent on this project… (There are) times when the players — the actual players — will want to run screaming from the room. It's scary and it's creepy and it's gross and it will definitely give your more impressionable players nightmares. Just like it ought to."
—Reckoning of the Dead.
ORDER REIGN OF TERROR HERE
Lastly, George RR Martin on his dangerous obsession with Call of Cthulhu (and a great Gen Con video interview with the man with ultimate responsibility for that, Sandy Petersen...)