Show your support for Call of Cthulhu - Vote in the ENnie
Posted by Michael O'Brien on 12th Jul 2017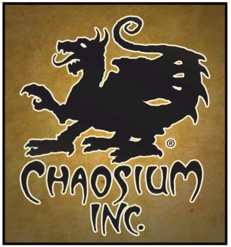 When the Great Old Ones Greg Stafford and Sandy Petersen returned to Chaosium in 2015, the company focused its efforts on fulfilling its behind schedule and struggling Horror on the Orient Express and Call of Cthulhu 7th edition Kickstarters.
Over the next year these projects were put back on track, rewards were sent out, and retail releases of Call of Cthulhu 7th Edition began by early Fall 2016. A line of new CoC products has followed on. We are honored that seven of these Call of Cthulhu releases are now up for ten ENnie awards.
It was both wonderful and humbling for Chaosium to receive these nominations, yet we know it is more a testament to all the talented writers, artists and creators involved. To show our appreciation for all they have done it's now time to get out the vote FOR THEM. We'd love it if you could show your support!
Voting is open until July 21: http://www.ennie-awards.com/vote/2017