Petersen's Abominations has been unleashed in PDF.
Posted by Michael O'Brien on 25th Nov 2017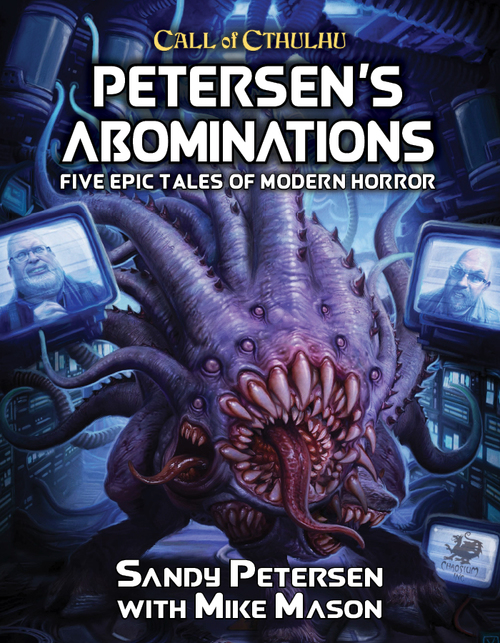 Gathered from across the aeons, Petersen's Abominations brings together is a collection of modern day scenarios from the twisted imagination of the creator of the Call of Cthulhu RPG himself, Sandy Petersen.
Ably assisted by Mike Mason, Call of Cthulhu line editor, each one-shot scenario is designed for one or more sessions of play.
Scenarios include 'Panacea', 'Hotel Hell', 'Mohole', 'The Derelict', and 'Voice on the Phone'. Each scenario comes with a set of ready to play pre-generated investigators, allowing players to dive straight into the mysteries within.
Available now in PDF, direct from Chaosium.
No need to wait for the hardback!—purchase the PDF now and we'll send you a discount coupon that offsets the PDF purchase price once the hardcover version is available.