New RPG Submissions Guidelines Released
Posted by Michael O'Brien on 4th May 2017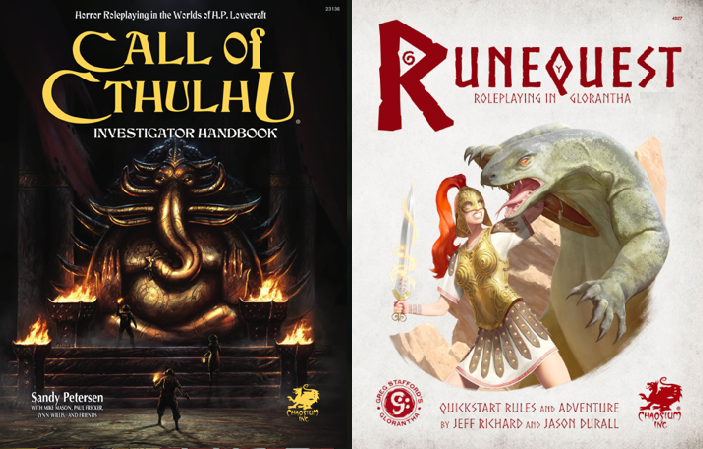 At its heart, Chaosium is a roleplaying game company. Since RuneQuest came out in 1978 and Call of Cthulhu followed in 1981 we've been producing award-winning roleplaying games with artistic integrity. The who's who of RPG writers have all contributed to make our games great. We'd love for you to join our tribe!
Do you have a scenario ready to go, or an amazing concept? We would love to hear from you. We are accepting submissions for Call of Cthulhu, RuneQuest and more.
Click here to go to Roleplaying Game Submissions.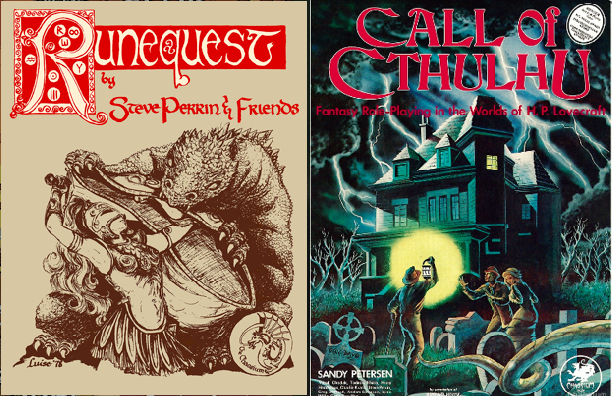 RuneQuest 1st Ed (1978) Call of Cthulhu 1st Ed (1981)