A Time to Harvest Part Five - ready for download on Monday Aug 15
Posted by Michael O'Brien on 12th Aug 2016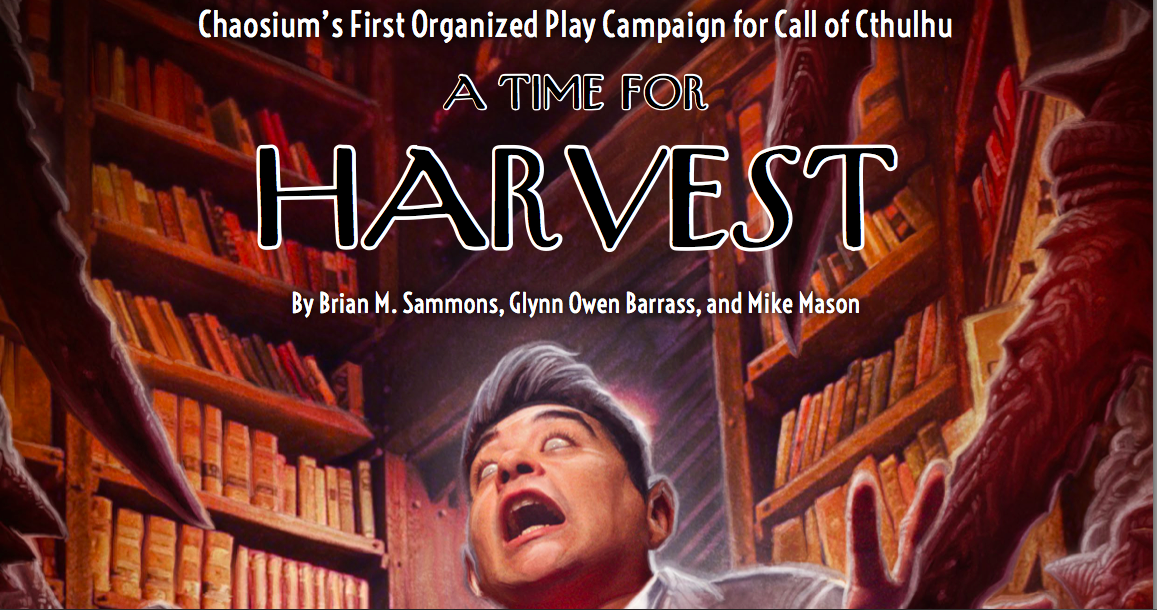 Cult of Chaos members, get ready for the next instalment of our organized play campaign A Time to Harvest, ready for you to download this coming Monday (August 15)
Mike Mason, Call of Cthulhu line editor and co-author of the campaign, tells us what's in store:
"Episode 5 of A Time To Harvest picks up directly from the end of Episode 4, with the investigators somewhat in the wilderness and a storm brewing. Having learned secrets man was not meant know, the investigators must run a gauntlet of horror, mayhem, and oncoming danger as they make their way through Cobb's Corners.
Things are truly hotting up now as Episode 5 is the penultimate chapter of the campaign. Action, drama, and moral quandaries abound. The investigators' nightmare is growing more intense as they become embroiled in the heart of darkness at the centre of the quaint Vermont town.
Will any of the investigators make it out alive or sane? Only quick thinking and ingenuity are likely to save the day."
(If you haven't joined the Cult of Chaos, it's still not too late to join and participate in the campaign - sign up here, and we'll send you A Time to Harvest Parts 1 - 4 for free!)