Call of Cthulhu Seventh Edition - Now Available to Preorder
Posted by Michael O'Brien on 6th Apr 2016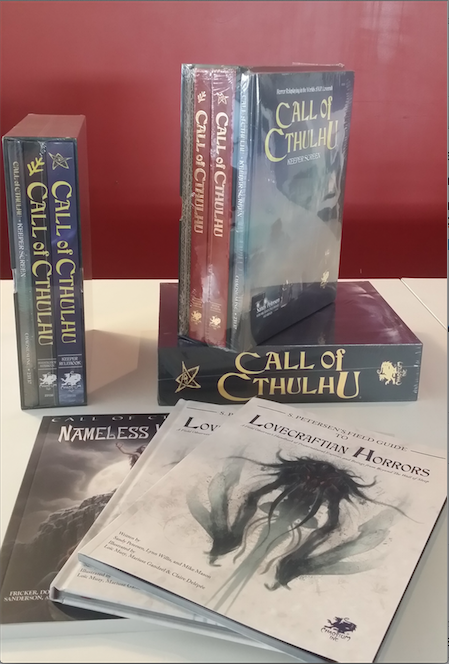 If you missed the Kickstarter...this is the quickest way to get a hold of the new edition - head over to Backerkit to preorder your copy of Call of Cthulhu Seventh Edition now!
Two out of the three of the "Ships of Cthulhu" bringing the new edition to North America, Australia and Europe have already landed, and the last is due to dock in Southhamptonon Sunday.
Once the cargo clears customs, our distribution centers will be sending the patient Kickstarter backers their copies... We then move straight on to preorders.

Items can be ordered individually, or in bundles!
https://call-of-cthulhu-7th-edition.backerkit.com/...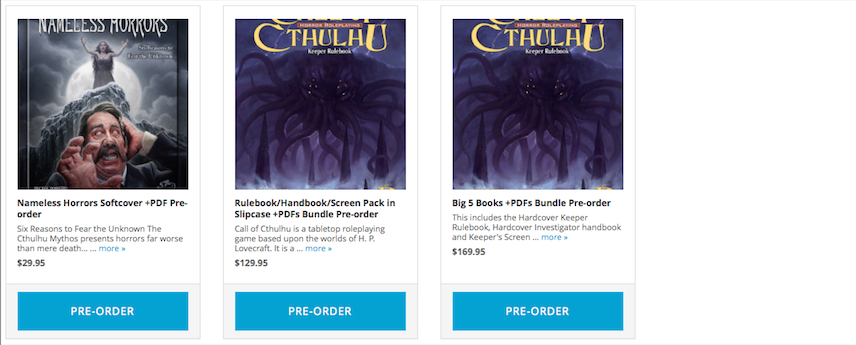 Estimated date of delivery is May 2016 - finally, the Stars Are Right!

Cthulhu fhtagn!

The Chaosium Team