​"Bacon of Gaming" to get dice tray made of actual bacon
Posted by Michael O'Brien on 1st Apr 2017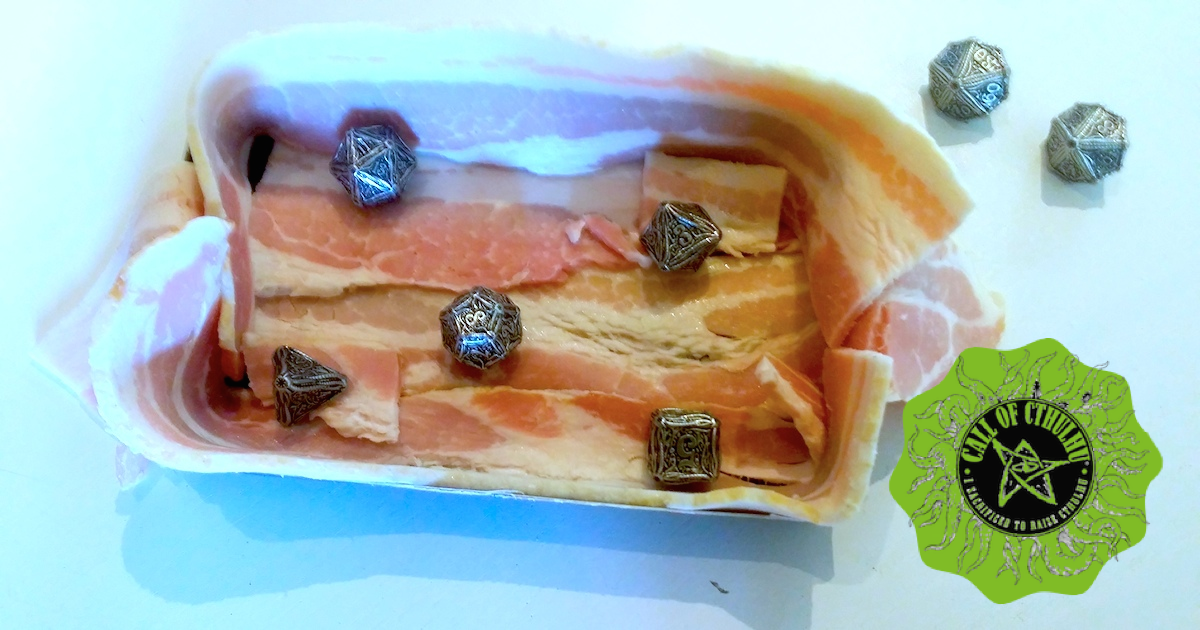 April 1st, 2017
A special final stretch goal is being planned for Call of Cthulhu Metal Dice, currently underway on Kickstarter from Q Workshop and Chaosium.
"Cthulhu is widely acknowledged as the 'bacon of gaming', so we thought we'd commemorate that with a dice tray made of actual pork flesh", said Chaosium's chief food stylist and acting deputy mental hygienist Wallace Trumble.
Backers will have a choice of thick-cut smoked applewood or Canadian bacon. The tenderly cured meat of both offers a pleasing bounce to the metal dice (although extensive playtesting has shown use of maple syrup is not recommended).
"We're also talking to Q Workshop about offering a turkey bacon option for our many kosher and halal devotees", said Trumble. A tofu version was also considered, but the dice just kind of forlornly stuck there in the tray.
"Besides, Cthulhu might be green, but he's no vegetarian, no way", Trumble said, apparently speaking from experience.
Q Workshop and Chaosium's Call of Cthulhu Metal Dice Kickstarter runs until April 15.